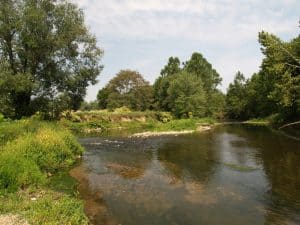 The Resource Conservation and Recovery Act (RCRA) was passed as a law in 1976 and has the following four goals:
Protect human health and the environment from the potential hazards of waste disposal.
Conserve energy and natural resources.
Reduce the amount of waste generated.
Ensure that wastes are managed in an environmentally sound manner.
Work on the South River is part of the RCRA Corrective Action Program and is being conducted under the direction of the Virginia Department of Environmental Quality. The documents that have been submitted as part of this program are below.